DevGAMM 2015 Moscow
ComonGames dev studio will show up on DevGamm 2015 in Russia, Moscow, Radisson-Blu, May 15-16
Feel free to visit our desk at S14 sector near coffee-chillout zone. See the plan below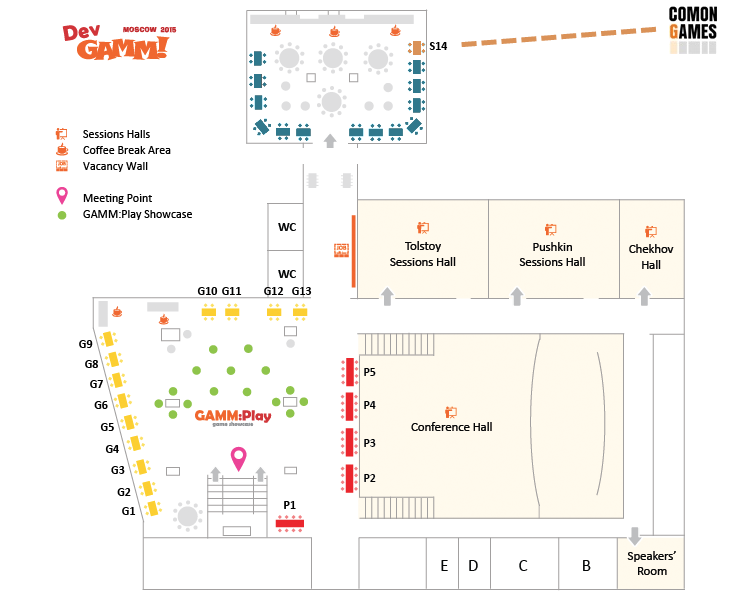 What is DevGAMM?
Quoting the official page:
Why is DevGAMM the most productive event?
Lerika Mallayeva, the conference's founder, established this event as an indie developer, after realizing that major gaming conferences are either extremely expensive, or completely useless.
How can you reach out to publishers/developers? How can you have the game tested? How can you find the staff, partners, and opinion allies? DevGAMM will give you all the answers.
The advantages of DevGAMM are quality information about game development, low entry threshold for beginner developers and a series of activities meant for productive pastime.
You may also be interested in promo